When the boobies are imbalanced, we refer to that as breast asymmetry. This means that one breast is a different size or shape than the other, making them look unbalanced.
Breast asymmetry is very common, and normal in most cases. A lot of women have breasts that are slightly different in size, shape, and position. Most reasons for uneven breasts or nipples shouldn't make you worry.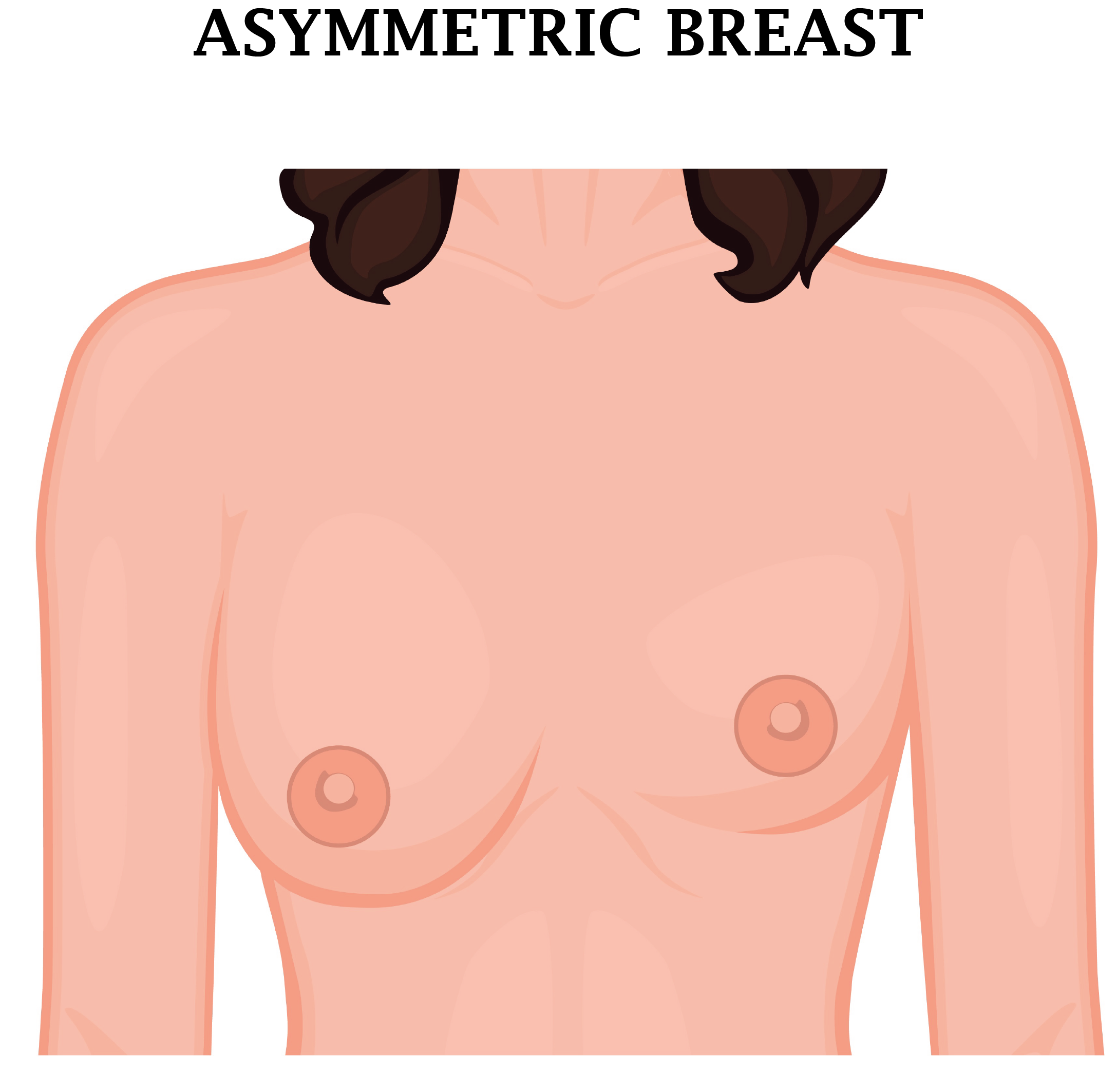 Causes
Puberty, hormonal changes, and underlying conditions are some of the common reasons why breasts can change in size, shape, or volume.
Breasts often develop at slightly different paces during puberty, and may be asymmetrical until they're done growing. They could also remain to have different shapes and sizes throughout a woman's life.
Shifts in hormones can also be a reason for changes in one, or both breasts. For example:
During certain points in the menstrual cycle. Breast tissues often change during ovulation, and feel more full and sensitive. Water retention and increased blood flow can also make the breasts look bigger, but will also return to their usual size during menstruation.
During or near menopause.
During pregnancy or breast-feeding.
When using a hormonal contraceptive (although not every woman will experience changes in their breasts).
Changes in breast size or shape caused by hormones often go back to normal. Hormonal changes can also make breast tissues feel lumpy or lose. It's always a good idea to visit a doctor if you're experiencing some changes that don't go away. Having it checked will let you find out what's causing it
There are also underlying conditions that result in changes in breast size or shape, such as:
Gigantomastia, wherein the breasts grow excessively.
Tubular breasts, wherein the breasts appear to be oval, pointed, square-shaped, or "droopy."
Amastia or amazia, wherein the breast or nipple does not develop.
Poland syndrome, wherein the chest muscles and other surrounding parts on one side of the body do not develop.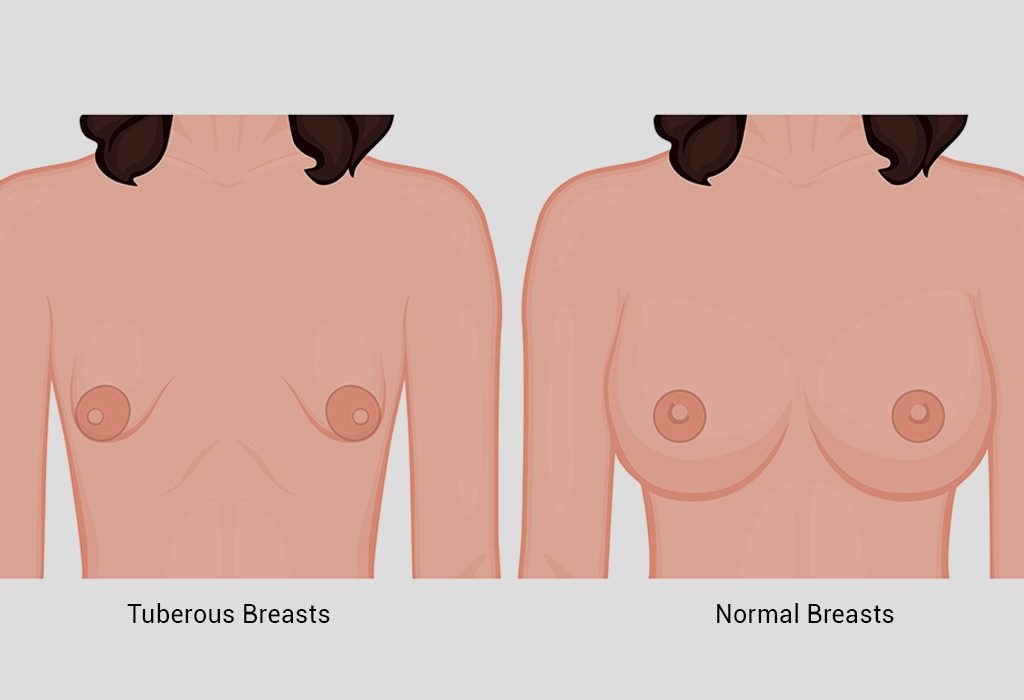 What to do
Consulting a doctor about the changes you're experiencing will help you find out whether it's normal or caused by an underlying condition. You may be asked to undergo some tests, such as a mammogram, breast ultrasound, breast MRI, or biopsy, depending on the doctor's initial examination to get a closer look at your breast tissues.
Conclusion
Breast asymmetry is common among women, and doesn't necessarily mean that you are at a higher risk for breast cancer. More research is being conducted to confirm whether there is a direct relationship between the two. Some studies show that women who have breast cancer had significantly asymmetric breasts accompanied by other risk factors such as age and heredity, compared to women who had no cancer.
If you have a history of breast cancer in the family or experience unusual changes in your breasts, better see a doctor soon for an examination.
Sources:
https://www.medicalnewstoday.com/articles/321823.php#outlook
https://www.healthline.com/health/breast-asymmetry#causes
Please follow and like us: